Archive for February, 2010
This just was released a few days ago…its a brochure for a car audio company named T3 Audio. They contacted me a few months back about shooting their new 2010 line up of subwoofers. These things are SICK. The TSNS 15″ woofer weighs 95lbs, take 5,000 RMS watts and 30,000 RMS watts in a peak burst for SPL competitions. Needless to say moving this thing around to shoot it was not easy lol but in the end I was pretty happy with the photos. I was able to get the lighting just right to show off that sexy carbon weave and the shots were pretty sharp thanks to the lil ol niffty fiffty!
Anyways check out the end result and www.t3audio.com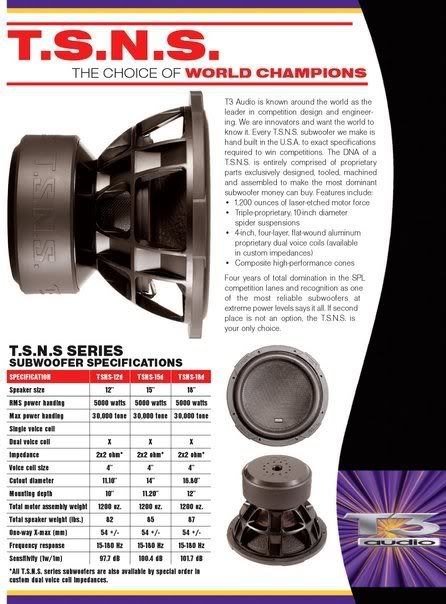 This past week I had a local G35S owner contact me about a shoot for his car. I had no clue it was a sedan….normally Im not a fan of the G sedans but when he rolled up to our meeting spot the stance of the car made me love it the second I saw it. It sits just right and the fitment of the wheels is great without being over kill. The shoot went pretty smooth and over all Im "ok" with the photos. The before VS after of the rig shot is pretty wild so I decided to post up with a couple of my other favorite images from this shoot. Enjoy!
Heres the rig shot…before…
And after…